In recent years, Bitcoin has transcended the realm of mere cryptocurrency and has emerged as a global economic phenomenon. Its unprecedented price fluctuations have sparked both awe and skepticism among investors and enthusiasts alike. The question on everyone's mind is whether Bitcoin's value could surge to an astonishing $300,000 by the year 2025. In this article, we delve into the factors that could potentially drive such a surge and explore the underlying dynamics of the cryptocurrency market.
Understanding Bitcoin's Journey: From Obscurity to Prominence
Bitcoin, the pioneer of cryptocurrencies, was introduced in 2009 by an individual or group under the pseudonym Satoshi Nakamoto. Over the years, it has evolved from a novelty in the tech world to a viable alternative to traditional currencies. Its decentralized nature, secured by blockchain technology, caught the attention of financial institutions, institutional investors, and even governments.
The Historical Price Trajectory
Bitcoin's history has been marked by unprecedented price volatility. From trading at mere fractions of a cent to reaching an all-time high of nearly $65,000 in 2021, the cryptocurrency has seen meteoric rises and dramatic crashes. These extreme price swings have given rise to both fervent believers and staunch skeptics.
Factors Fueling Bitcoin's Price Surge
1. Institutional Adoption and Acceptance
In recent years, Bitcoin has gained recognition from major companies and financial institutions, signaling a shift towards mainstream acceptance. Corporations such as Tesla and Square have invested significant sums in Bitcoin, adding to its credibility and fostering a sense of legitimacy.
Will Bitcoin reach $300,000 by 2025?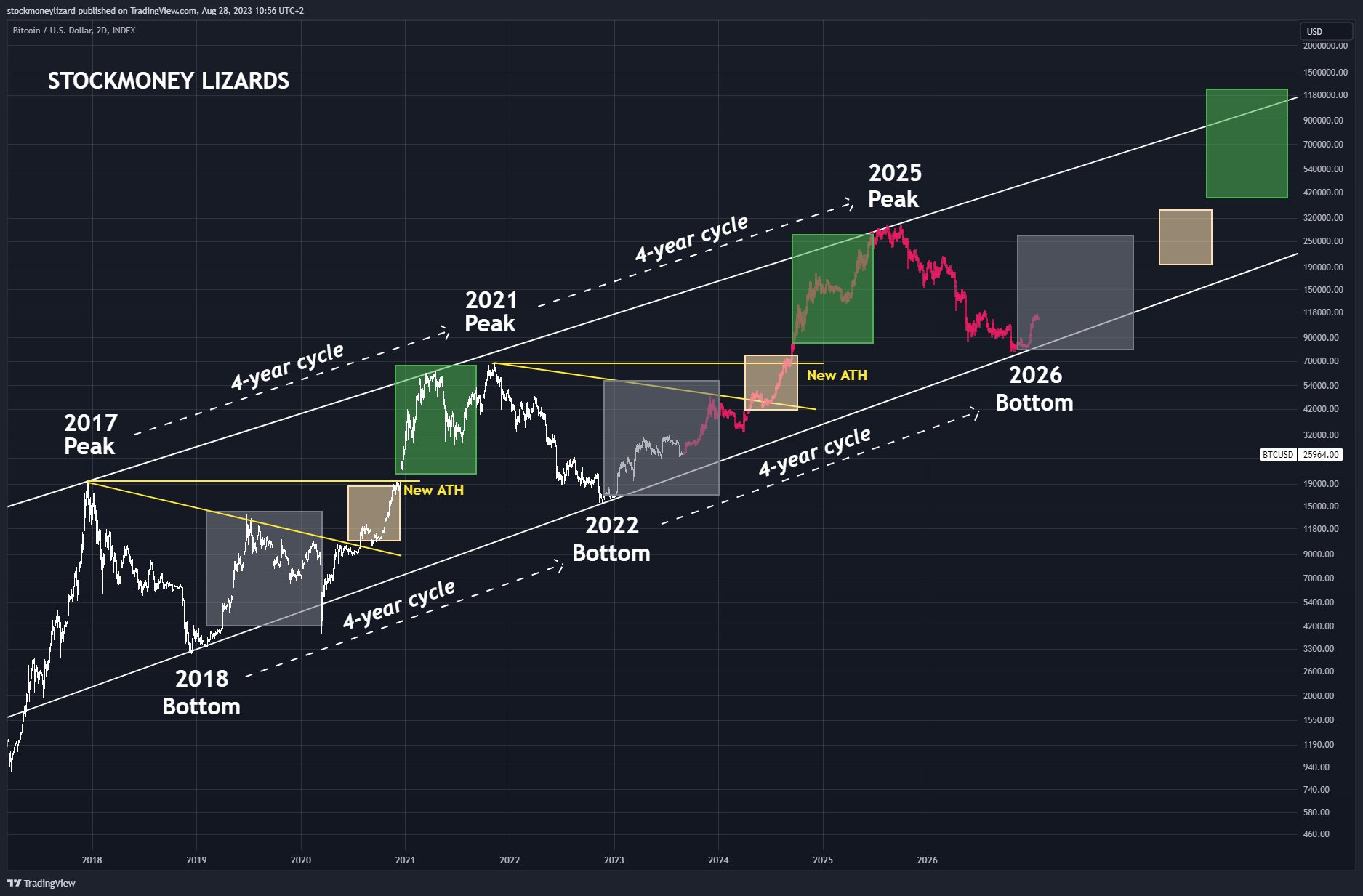 Bitcoin's projected value and estimated growth could be astronomical, but it is difficult to predict its exact value in 2025. However, there are several predictions from crypto analysts and industry experts that suggest Bitcoin's long-term value could reach over $100,000 to as much as one million dollars per BTC in the future
Some experts believe that Bitcoin could reach more than $300,000 as early as 2025
Popular cryptocurrency analyst Michaël van de Poppe has predicted that the price of Bitcoin could go as high as $300,000 by 2025
Therefore, it is possible that Bitcoin could reach $300,000 in 2025, but it is not a certainty.
Obstacles on the Path to $300,000
1. Regulatory Uncertainty
The regulatory landscape surrounding cryptocurrencies remains uncertain in many jurisdictions. Sudden and stringent regulations could impact investor confidence and impede the growth of Bitcoin's value.
2. Market Sentiment Swings
Bitcoin's price is often influenced by market sentiment, news cycles, and social media trends. Negative narratives or fear-inducing events can lead to rapid sell-offs and price corrections.
3. Technological Challenges
While Bitcoin has made significant technological strides, it still faces challenges related to scalability, energy consumption, and user-friendliness. Overcoming these hurdles is crucial for long-term growth.