Introduction
NFTs, or Non-Fungible Tokens, have revolutionized the way we perceive and interact with digital assets. In this article, we will explore the concept of NFTs, how they work, their various use cases, the rise of NFT marketplaces, benefits and challenges associated with NFTs, their impact on different industries such as art, gaming, music, sports, and virtual real estate, and the future of NFTs. Let's dive in and unlock the potential of NFTs in the digital world.
Understanding NFTs
A. Defining NFTs
In simple terms, non-fungible tokens are digital representations of unique assets that can be bought, sold, and owned. Unlike cryptocurrencies such as Bitcoin or Ethereum, NFTs are indivisible and cannot be exchanged on a one-to-one basis. Each NFT holds distinctive characteristics, making it completely unique and not interchangeable with any other token.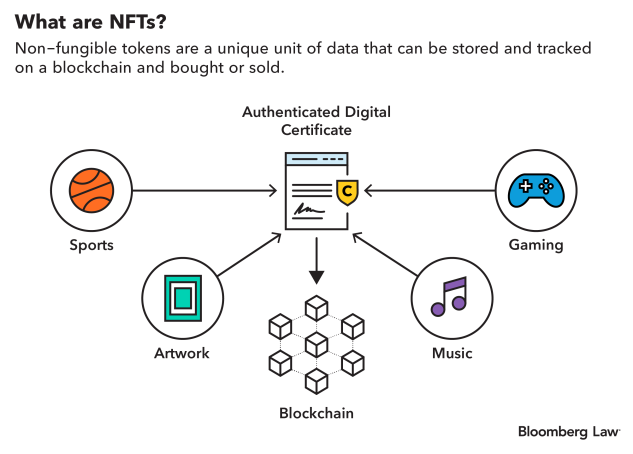 B. How NFTs Work
To comprehend the workings of NFTs, it is essential to explore the underlying technology that powers them.
Exploring the technology behind NFTs
NFTs rely on blockchain, a decentralized and transparent digital ledger that records all transactions. This technology ensures the authenticity and traceability of each unique asset, providing a secure and verifiable method of ownership.
Blockchain and its role in NFT transactions
Blockchain technology serves as the backbone of NFT transactions, enabling users to access a decentralized network where these digital assets can be bought, sold, and stored securely. Through blockchain, the ownership history and provenance of each NFT can be readily verified, fostering trust and confidence amongst collectors and investors.
Smart contracts and their significance in NFT ownership
Within the realm of NFTs, smart contracts play a pivotal role in defining and enforcing ownership terms. These self-executing contracts are programmable and automatically execute specified actions once predetermined conditions are met. In NFT transactions, smart contracts facilitate the smooth transfer of ownership, ensuring that both parties fulfill their obligations.
C. Exploring NFT Marketplaces
NFT marketplaces serve as vibrant hubs where creators, collectors, and investors come together to engage in the buying and selling of digital assets.
Popular platforms for buying and selling NFTs
OpenSea: As one of the largest NFT marketplaces, OpenSea offers a vast array of digital assets ranging from digital art, collectibles, virtual real estate, and more. Its user-friendly interface and extensive selection make it a favorite among both newcomers and seasoned collectors.
Rarible: Known for its emphasis on community-driven content, Rarible allows users to create, buy, and sell NFTs in a peer-to-peer manner. By empowering creators, Rarible fosters a sense of ownership and creativity within its platform.
Unique features and benefits of each marketplace
OpenSea boasts a wide range of integrations with various blockchain networks, giving users more options and flexibility when it comes to trading NFTs.
Rarible's decentralized architecture ensures that creators have full control over their digital assets, promoting creative freedom and removing intermediaries.
NFTs in Art and Culture
The world of art is undergoing a paradigm shift with the rise of NFTs (non-fungible tokens). These digital assets have opened up a new realm of possibilities for artists, revolutionizing the way art is created, shared, and monetized.
A. The Era of Digital Art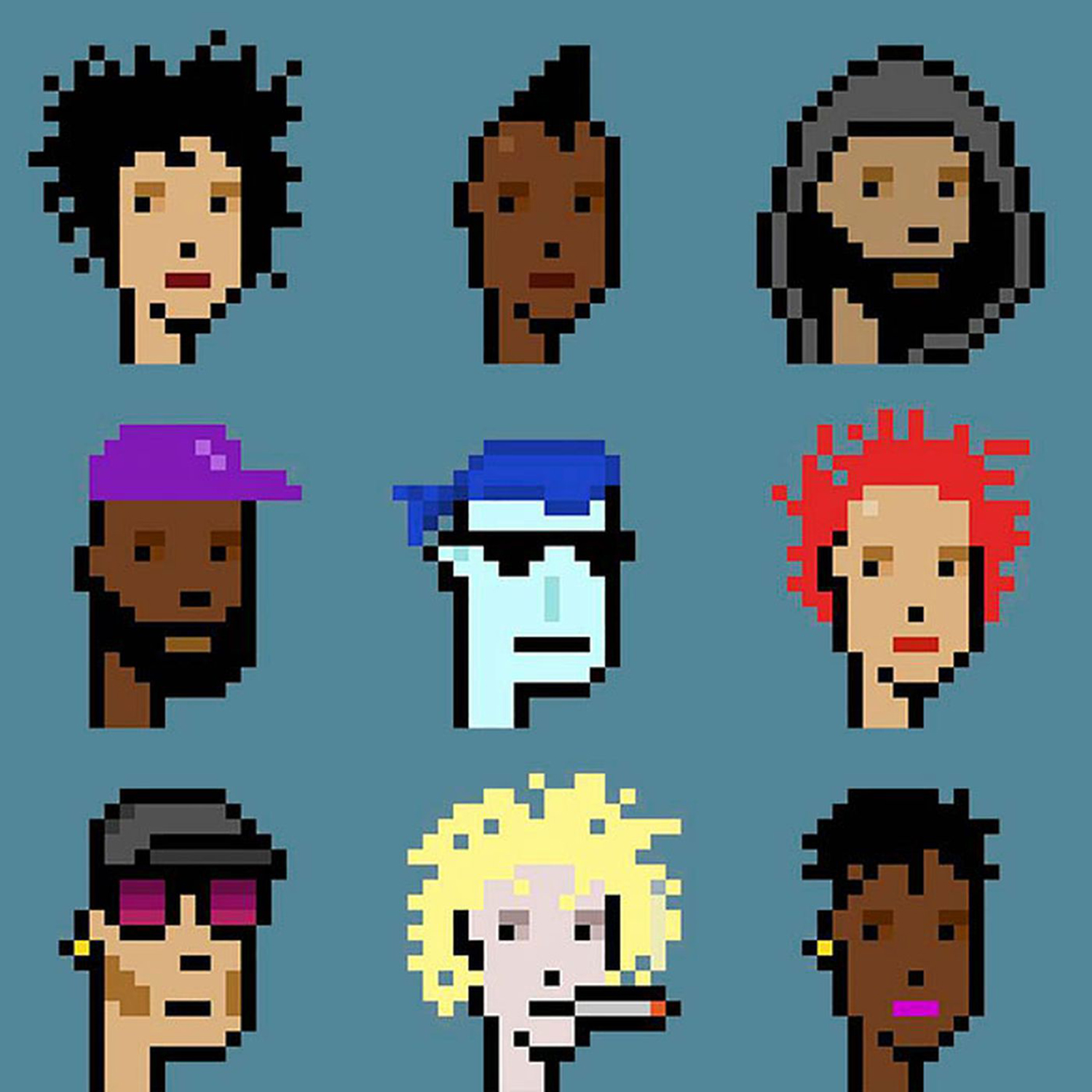 In this digital age, artists have wholeheartedly embraced NFTs as a medium for their creative expression. With NFTs, artists can now create unique and one-of-a-kind digital artworks that can be bought, sold, and owned like any physical piece of art. This has opened up a vast universe of possibilities, where artists can experiment and push the boundaries of traditional art forms.
The Democratization of Art through NFTs
One of the most remarkable aspects of NFTs is the democratization of art. With traditional art, only a select few could afford the luxury of owning an original piece. However, NFTs have made it possible for art enthusiasts from all walks of life to own a digital piece of art created by their favorite artists. This has leveled the playing field, allowing artists to connect directly with their audience and enabling fans to support their favorite artists in unprecedented ways.
NFTs Revolutionizing Art Monetization
The art industry has long struggled with finding fair and transparent ways to monetize art. NFTs have brought about a revolution in this aspect. By tokenizing their artwork and selling it as an NFT, artists can earn royalties every time their piece is sold or traded. This provides artists with a sustainable income stream and a fairer distribution of wealth within the art community. Furthermore, the blockchain technology behind NFTs ensures transparency, allowing artists to have full control over their creations and prevent unauthorized duplication.
B. Impact on Collectibles and Memorabilia
NFTs have not only transformed the art world, but they have also made a significant impact on the realm of collectibles and historical artifacts.
Digitizing Collectibles and Historical Artifacts through NFTs
With NFTs, it is now possible to digitize physical collectibles and historical artifacts, preserving them in a virtual setting. Museums and collectors can tokenize these items, allowing them to be traded and owned digitally. This opens up a world of possibilities for preserving and sharing cultural heritage, as these items can be accessed and appreciated by people all over the world, regardless of their geographical location.
Transparency and Trust in Verifying Authenticity
One of the primary challenges in the world of collectibles is verifying the authenticity of items. NFTs solve this problem by providing a transparent and immutable record of ownership. Each NFT is uniquely identifiable and cannot be replicated or tampered with, making it easier for collectors to authenticate the items they acquire. This introduces a level of trust and security that was previously elusive in the world of collectibles.
The Potential for Preserving Cultural Heritage
NFTs offer an unprecedented opportunity to preserve cultural heritage for future generations. By digitizing and tokenizing historical artifacts, we can ensure their accessibility and longevity. Moreover, the blockchain technology behind NFTs ensures that the ownership and provenance of these artifacts are securely recorded, safeguarding cultural heritage from theft and illicit trade.
How big is NFT market ?
In recent years, the world has witnessed an unprecedented surge in the popularity of non-fungible tokens (NFTs). These digital assets, built on blockchain technology, have transformed the way we perceive and engage with digital ownership. With their unique properties and ability to represent ownership of one-of-a-kind items, NFTs have quickly gained momentum and captured the attention of not only tech enthusiasts but also artists, collectors, and investors alike.
NFTs in Entertainment and Media
The impact of NFTs extends beyond the world of art and culture; it has also made waves in the entertainment and media industries.
A. Music Industry and NFTs
Musicians and artists are exploring the world of NFTs as a means of creative expression. Through NFTs, musicians can tokenize albums, songs, and exclusive content, allowing fans to own a piece of their favorite artist's work. This direct connection with fans not only strengthens the bond between artists and their audience but also opens up avenues for artists to monetize their creations directly. This innovative approach to music distribution has the potential to revolutionize the music industry as we know it.
The Opportunities for Direct Fan Engagement and Monetization
NFTs have introduced exciting possibilities for fan engagement and monetization within the entertainment industry. Artists can offer exclusive experiences, such as meet and greets or VIP access to live events, as NFTs. By owning these tokens, fans gain access to unique opportunities, creating an intimate and meaningful connection with their favorite artists. This new form of fan engagement provides artists with alternative revenue streams while deepening their relationship with their fan base.
NFTs and Gaming
In recent years, Non-Fungible Tokens (NFTs) have taken the digital world by storm, revolutionizing various industries. While much attention has been given to their impact on the art market, NFTs have also exerted a significant influence on the gaming sector. This article explores how non fungible tokens are reshaping the gaming landscape, bringing virtual assets to life, and revolutionizing the concept of digital ownership.
A. Virtual Assets in Gaming
NFTs enhancing in-game economies
One of the most compelling aspects of NFTs in gaming is their ability to enrich in-game economies. NFTs have introduced a new paradigm in which players can truly own their digital assets, whether they be rare weapons, unique character skins, or even virtual real estate. These assets, represented by non fungible tokens, can be bought, sold, and traded freely on various platforms, creating a vibrant marketplace where players can profit from their skills and luck. This adds a whole new layer of excitement and investment opportunities within the gaming experience.
Real-world value integration through virtual assets
Beyond their scope within the gaming world, NFTs allow for the integration of real-world value into virtual assets. Imagine owning a sword in a game that is not only powerful within the gaming environment but can also be sold for a substantial sum in the real world. This phenomenon blurs the boundaries between traditional economies and the virtual realm, providing an avenue for gamers to harness the financial potential of their virtual endeavors.
B. Play-to-Earn Models
How NFTs enable players to monetize their skills and assets
One of the most transformative aspects of NFTs in gaming is the introduction of play-to-earn models. Traditionally, gaming has often been viewed as a pastime rather than a source of income. However, with the advent of NFTs, players can now generate real value from their gaming skills and virtual assets. By amassing rare and valuable NFTs, players can sell them to eager collectors, earning a substantial income in the process. This opens up unprecedented possibilities for gamers to turn their passion into a sustainable livelihood.
The potential for economic empowerment in developing countries
Another significant aspect of NFTs in gaming lies in their potential to empower individuals in developing countries. By harnessing their gaming skills and participating in play-to-earn models, individuals from economically disadvantaged backgrounds can access new opportunities for financial stability. NFTs offer a level playing field where anyone, regardless of their geographic location or socio-economic status, can benefit from the burgeoning virtual economy.
NFTs beyond Digital Art
As NFTs continue to revolutionize various industries, it becomes evident that their impact extends far beyond the realm of digital art. From real estate to virtual land, these unique tokens are redefining notions of ownership and value in unprecedented ways.
A. Real Estate and Virtual Land
The emergence of virtual land ownership through NFTs
In the metaverse, virtual land has emerged as a prominent asset class, and NFTs are at the forefront of this revolution. Through NFTs, individuals can acquire and trade virtual land, just like they would with physical properties in the real world. This brings forth a new era of ownership, where digital plots become valuable assets, capable of generating substantial virtual and real-world returns. The concept of virtual real estate has captured the imagination of many, fueling the development of vibrant virtual communities and immersive experiences.
Opportunities for virtual real estate development
With virtual land ownership facilitated by NFTs, a myriad of opportunities arises for virtual real estate development. Virtual architects, designers, and entrepreneurs can now build and sell unique structures, landscapes, and experiences within the virtual world. This sparks a whole new industry that capitalizes on creativity, design, and innovation, generating economic growth and paving the way for a future where the virtual and physical realms intertwine seamlessly.
Challenges and Controversies
The NFT revolution has undeniably brought about a remarkable transformation in the art and digital ownership landscape. However, like any groundbreaking innovation, it does not come without its fair share of challenges and controversies. In this section, we will delve into some of the key issues surrounding NFTs and how they are being addressed.
A. Environmental Impact of NFTs
The concern over energy consumption and carbon footprint associated with NFTs is an issue that cannot be overlooked. Critics argue that the process of minting, buying, and selling NFTs consumes a significant amount of energy, contributing to the already pressing issue of climate change.
It is essential to acknowledge this concern and work towards finding sustainable solutions within the NFT ecosystem. Thankfully, some NFT projects are already taking a proactive approach by embracing eco-friendly alternatives. For instance, the exploration of blockchain networks with lower energy consumption, such as Tezos or Flow, can potentially mitigate the environmental impact of NFT transactions. Additionally, initiatives that promote offsetting carbon emissions generated by NFT transactions through tree planting or renewable energy investments showcase a commitment to a greener future.
B. Legal and Copyright Challenges
As the NFT market expands rapidly, questions surrounding legal and copyright infringement have come to the forefront. The decentralized nature of blockchain technology and the scarcity of regulations create gray areas, leaving artists vulnerable to unauthorized use or duplication of their original work.
Addressing these legal challenges is crucial for establishing trust within the NFT ecosystem and safeguarding the rights of artists. Collaborative efforts between artists, platforms, and legal experts are necessary to develop clear guidelines and ensure copyright protection for digital creators. Forward-thinking platforms are implementing measures like embedded smart contracts that establish verifiable provenance, tracking the history of an NFT while providing legal documentation to prove ownership rights.
C. Market Speculation and Fraud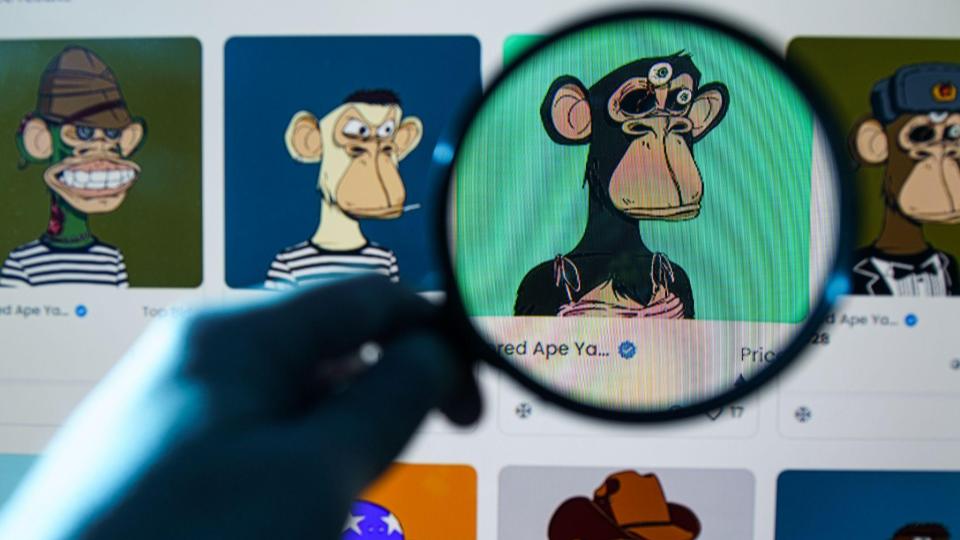 The rise of NFTs has inevitably attracted the attention of opportunistic individuals seeking to scam or profit from unsuspecting buyers. The market has witnessed several instances of fraudulent activities, including the creation and sale of counterfeit NFTs, leaving collectors and investors at risk.
To combat these threats, conducting thorough due diligence and authenticity verification processes is of utmost importance when engaging in the NFT market. This involves researching the artist, verifying their reputation, and scrutinizing the authenticity of the NFT being considered for purchase. Trusted platforms are implementing stricter verification procedures and collaborating with third-party experts to detect potential fraud attempts and ensure a safer environment for NFT transactions.
Summary
In summary, NFTs have unlocked a new era of digital ownership, revolutionizing the art industry and reshaping ideas surrounding authenticity and scarcity in the digital realm. However, it is crucial to address the challenges and controversies that accompany this transformative technology.
The environmental impact of non fungible tokens raises concerns about energy consumption and carbon footprint, highlighting the need for eco-friendly alternatives within the NFT ecosystem. Legal and copyright challenges underscore the importance of protecting artists' rights and establishing clear guidelines for ownership and authenticity. Lastly, market speculation and fraud pose risks to collectors and investors, necessitating increased due diligence and authenticity verification measures.
FAQs
What is the difference between NFTs and cryptocurrencies?
NFTs, or non-fungible tokens, and cryptocurrencies may seem similar at first glance, but they serve distinct purposes in the digital realm. Unlike cryptocurrencies, which are fungible and can be exchanged on a one-to-one basis, non fungible tokens represent unique digital assets that cannot be replaced or replicated. Each NFT carries its own value and corresponds to a specific piece of digital content, such as artwork, music, videos, or even virtual real estate. While cryptocurrencies operate as a medium of exchange or store of value, NFTs revolutionize digital ownership by providing verifiable proof of authenticity and scarcity for individual digital items.
How can I create my own NFT?
Creating your own NFT has become relatively straightforward, thanks to the rapid development of dedicated platforms and marketplaces. Here's a simplified step-by-step guide on how to create your own NFT:
Choose a blockchain platform: Start by selecting a blockchain platform that supports NFTs, such as Ethereum, Binance Smart Chain, or Flow. Each platform has its own benefits and ecosystem, so choose the one that aligns with your goals.
Set up a cryptocurrency wallet: To interact with non fungible tokens, you will need a cryptocurrency wallet that is compatible with the chosen blockchain platform. Popular options include MetaMask, Trust Wallet, or Coinbase Wallet. Create an account and securely store your wallet's credentials.
Prepare your digital asset: Ensure that the digital item you intend to tokenize as an NFT meets the platform's requirements in terms of format and file size. This could be anything from artwork and music to a unique collectible or even a piece of virtual real estate.
Choose a marketplace: Once your digital asset is ready, browse through various marketplaces tailored for NFTs, such as OpenSea, Rarible, or NBA Top Shot. Select a marketplace that aligns with your target audience and platform compatibility.
Mint your NFT: Follow the instructions provided by the chosen marketplace to mint your NFT. This involves creating a digital certificate of ownership and attaching it to your digital asset. You might need to fill in details such as title, description, and royalty preferences.
Pay the necessary fees: Minting NFTs often involves paying transaction fees and gas fees (on Ethereum). Be prepared to cover these costs to complete the creation of your NFT.
Showcase and sell: After successfully minting your NFT, the marketplace will provide you with a unique address or link to your creation. Share it with the world, promote your artwork or digital item, and find interested buyers who recognize its value.
Remember to carefully research and familiarize yourself with the specific steps and requirements of the chosen blockchain platform and marketplace before diving into the NFT creation process.
Is it possible to sell a partial ownership stake in an NFT?
Yes, it is indeed possible to sell a partial ownership stake, or fractionalize, an NFT. Fractional ownership allows NFT holders to sell a percentage of their ownership in a digital asset to multiple buyers. This concept brings increased liquidity and accessibility to the NFT market, as buyers can now own a fraction of valuable and expensive NFTs without needing to purchase the entire item. Fractional ownership of non fungible tokens opens up opportunities for collective investment, shared ownership, and broader participation in the digital art and collectibles market.
Are NFT transactions reversible?
Unlike traditional payment systems, NFT transactions are typically non-reversible. Once a buyer purchases an NFT and the transaction is confirmed on the blockchain, it becomes extremely challenging to reverse or undo the transaction. The immutable nature of blockchain technology ensures that ownership and transaction history of NFTs remain transparent, secure, and resistant to alteration. However, it is always advisable to exercise caution and thoroughly research both the NFT and the seller before completing a purchase, as fraudulent or misleading activities can still occur within the NFT space.
What does the future hold for non fungible tokens?
The future for NFTs is full of exciting possibilities. As the concept of digital ownership continues to evolve and gain mainstream recognition, NFTs have the potential to transform various industries beyond art and collectibles. Here are some key areas where NFTs could make significant impacts:
Gaming and virtual worlds: non fungible tokens can enable players to own unique in-game items, characters, or virtual land, fostering true ownership and interoperability across different gaming platforms.
Intellectual property rights: NFTs offer a secure and transparent way to manage intellectual property ownership for content creators, enabling them to monetize their creations while retaining control over their digital assets.
Identity and certifications: NFTs can serve as digital passports, certifications, or proof of ownership for physical or digital assets, minimizing fraud and providing easy transferability.
Sports and entertainment: non fungible tokens have already begun revolutionizing the sports industry through collectible digital trading cards, interactive fan experiences, and even fractional ownership of sports teams.
Charitable causes: NFTs can be leveraged to raise funds for charitable initiatives through unique limited-edition NFTs or by auctioning off digital artworks to support social causes.
As technology advances and more people embrace the idea of digital ownership, NFTs are expected to continue pushing boundaries, unlocking new avenues for creators, collectors, and enthusiasts alike. The true potential of NFTs lies in their ability to redefine how we perceive and exchange value in the digital age.
Conclusion
In conclusion, Non-Fungible Tokens represent a significant shift in the concept of digital ownership, enabling creators to monetize their works while granting collectors access to unique and verifiable digital assets. non fungible tokens have unlocked a new era of possibilities, revolutionizing the art market and democratizing ownership in the digital realm. As the ecosystem around non fungible tokens continues to grow and mature, we can expect a vibrant future where digital ownership holds immense value and transforms various industries.
Notice
" The information provided in this article is for informational purposes only and should not be considered financial advice. The article does not offer sufficient information to make investment decisions, nor does it constitute an offer, recommendation, or solicitation to buy or sell any financial instrument. The content is opinion of the author and does not reflect any view or suggestion or any kind of advise from CryptoNewsBytes.com. The author declares he does not hold any of the above mentioned tokens or received any incentive from any company. "
image: source